I've always said I am half-Greek. And half-Greek is Greek!
There are people who have achieved most of their dreams! They've celebrated them, lived them and climbed every mountain high there was to climb, professionally... And yet they can still find hints of purpose to continue, they still interconnect with their inner selves and they are as excited for every new project as a child would be with every new game!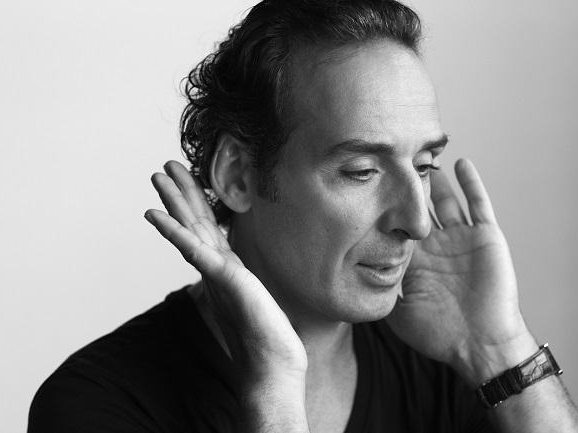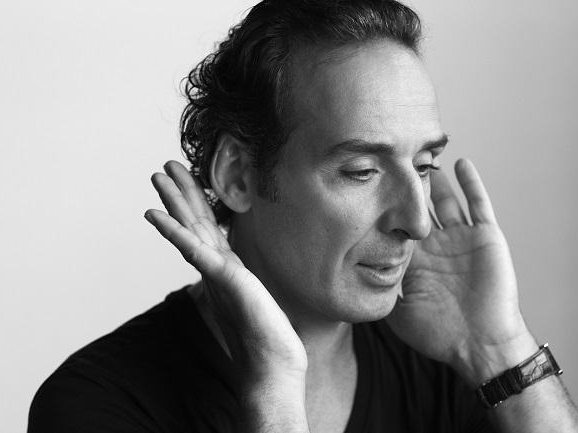 That got through to us crystal clear whilst talking to Alexandre Desplat, especially when the conversation, was moving towards 'Shape of water' and his Greek heritage.
On Tuesday, January 23rd, 'Shape of water' received 13 Academy Award nominations making it the most decorated movie of the year. One of then went to Desplat, for his original score, to the surprise of no one, after all he did just received the Golden Globe for his music achievements for 'Shape of water'. Expecting it though, doesn't make it less important.
He might just be the most nominated person of Greek decent of all times. He won an Oscar for «The Grand Budapest Hotel» and has now received 8 more nominations. He has 2 Golden Globes (and 5 more nominations), 2 Grammy's (and 4 more nominations) and 2 BAFTAs (and 5 more nominations).


---
Διάβασε τη συνέντευξη του Alexandre Desplat και στα ελληνικά εδώ >>> https://goo.gl/3CSQgL
---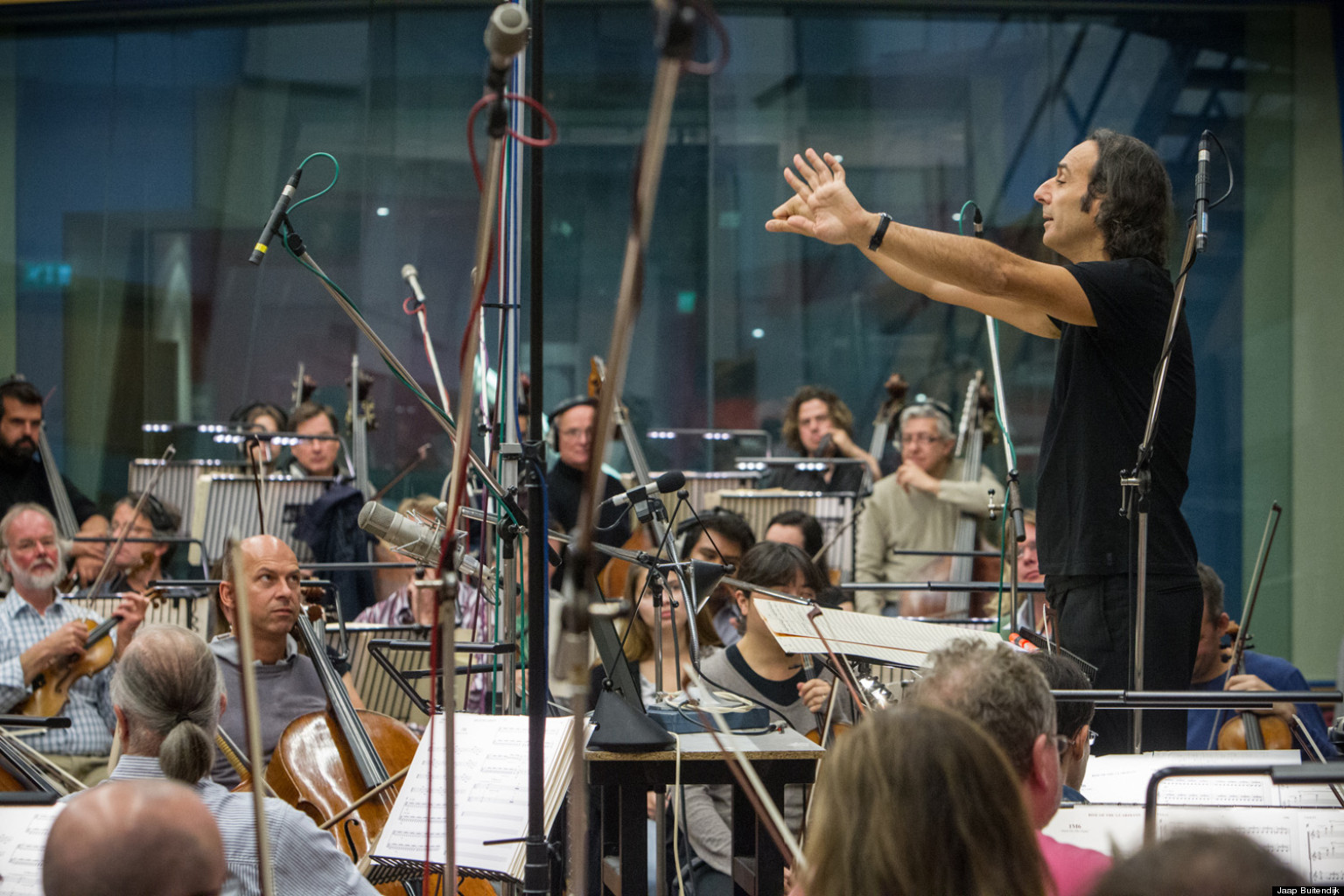 The movies he wrote music for? Epic! Each and every one! Harry Potter and the Deathly Hallows» -Part 1 and Part 2-, «The Twilight Saga: New Moon», «The King's Speech», «The Danish Girl», «Moonrise Kingdom», «Argo», «Rise of the Guardians», «Zero Dark Thirty», «Godzilla, The Imitation Game», «The Curious Case of Benjamin Button», «The Golden Compass», «Fantastic Mr. Fox», «The Queen» and «Unbroken».
Alexander Desplat talks to CITY for the first time and this is his first and only interview after receiving the Globe, just hours before he learned he was nominated for yet one Academy Award. And it's worth reading eery word. We can only wish him good luck and walk away with the prize from L.A's Dolby Theatre, on March 4th.



I like my music to be intermoving with the plot, not showing off. The music shouldn't' be bigger than the set or louder than the actors or louder than the emotions. I like 'Less is more'.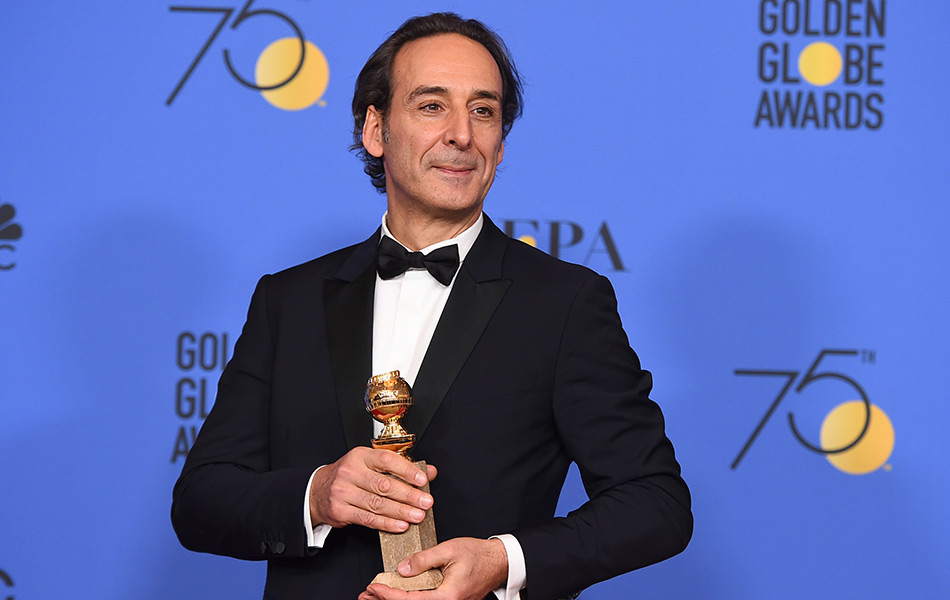 In a movie where the two main characters are vocal less, is music becoming much more important?

The two protagonists can not communicate with words. Music is the object they can use to have them communicate. Now, the other element is the water. It's not only the silence. It's also a main element in terms of colors, in terms of emotions, it's the place where Eliza or the creature comes and goes to.


What inspired you when writing for the 'Shape of water'?

Everything is o the screen, everything is on the movie. All the elements that Guillermo has created for this film are so smart, the colors of the production design, the symmetry of shots…. All these things on screen are so beautiful, every actor in this film is so well directed, it makes my life easier! I just have to listen to them and find my way within the lines and amplify the emotions of everyone.


What's your launching point when you start writing for a film?

Whenever I start writing for a film I always wonder, 'OK, what kind of sounds am I going to create for that very film, that piece of art'. With this one, I tried to capture what I mentioned earlier, the water, an instrumentation that is very strange and not common at all, there's 12 flutes, electric piano, harp, whistles, accordion and all these sounds create an atmosphere that really belongs only to the 'Shape of water'. For me, it's just as important to orchestrate, to choose the group of instruments that are going to play the music as it is to compose. Sometimes, they are the ones that help me to decide how to write a melody because I decided that's going to be very special, with flutes or accordion. All these things I love to play with.


You sound very excited! Is it always like this?

It's almost always like this. I want the music to be revealing of what is not on the screen and amplify of what is on screen. At the end of the day, what I really want to do is to bring on the screen something that's not yet present.



I'm very proud! It took me a lot of time to find a place in Greece. My dream, I remember, was to have a house and look at the Aegean sea with my mother and finally I found a place on an island, on Kyklades and now we can watch the sunset together.








How important is for the music not to overpower the movie? How do you find the balance?

It's not what I like. I like my music to be intermoving with the plot, not showing off. In some genre movies, action movies, you can have that, a loud music because there's a chase or big monster like Godzilla going on, these are films that you can have that. In a delicate film like this one, I want for the music to be really inside the set. You know I've worked a lot in theatre, I've watched and learned to listen to the actors as if I was on the set with them. In fact I was on the set with them. The music shouldn't' be bigger than the set or louder than the actors or louder than the emotions. I like 'Less is more'.


What led you to the film industry and writing music for movies?

I was classically trained and the music I was playing was mostly African music or Brazilian music, jazz… I was not at all into pop. It never occurred to me, neither to be a classical composer nor a pop composer. From very early on I've revealed my passion for cinema which I wanted to pursue and match with music. And that's how I learned, by watching movies and by listening to soundtracks, that there was a wide world of composers, excellent composers that at the same time would devote their work in cinema. And I liked that, I loved that idea to be part of this collective team and at the same time to have, of course with constrains or restrains, a great deal of liberty, infinite possibilities. Because you're not performing on stage, you're recording it. You can do anything you want with a soundtrack!


Mentioning your Greek heritage at the Golden Globes was a surprise to many. Did it influence your music in any way?

I did actually mention it when I received the Oscar but some translators thought I said my 'grandmother' instead of 'Greek mother'. You know, when I was 13-14, I was going a lot in Greece at the time to my cousins, to my Greek grandmother and the time I spent there really grew my Greek roots in my system.






Is there a tune you particularly remember?

I had many friends and at the same time I could listen to a lot of Greek music and learn by it. I was listening to Chatzidakis, Theodorakis, Tsitsanis, all the rebetiko, Vamvakaris, all these great songwriters. I'd listen to them a lot, Greek music is part of my heritage and I still listen to rebetiko regularly.


Revealing your Greek heritage automatically makes you, by default, the most nominated person of Greek decent! How does that feel?

I'm very proud! It took me a lot of time to find a place in Greece. When I was a child my parents didn't have a place in Greece, we used to go to my aunts in Palaio Faliro or Lagonisi. So my dream, I remember, was to have a house and look at the Aegean sea with my mother and finally I found a place on an island, on Kyklades and now we can watch the sunset together.


If you had to name the most 'Greek' thing about you, what would that be?

My profile (laughters). Maybe my patience, I'm very patient and restless at the same time! And full of life. I've learned hospitality from my family. For my family, strangers were as important as French, seeing somebody in the streets looking for something or being lost in the streets of Paris, to me this has always been something that made me to want to help. I always remember how Greeks would host me especially when I would say I'm 'Miso-Ellinas'. Miso-Ellinas is Ellinas.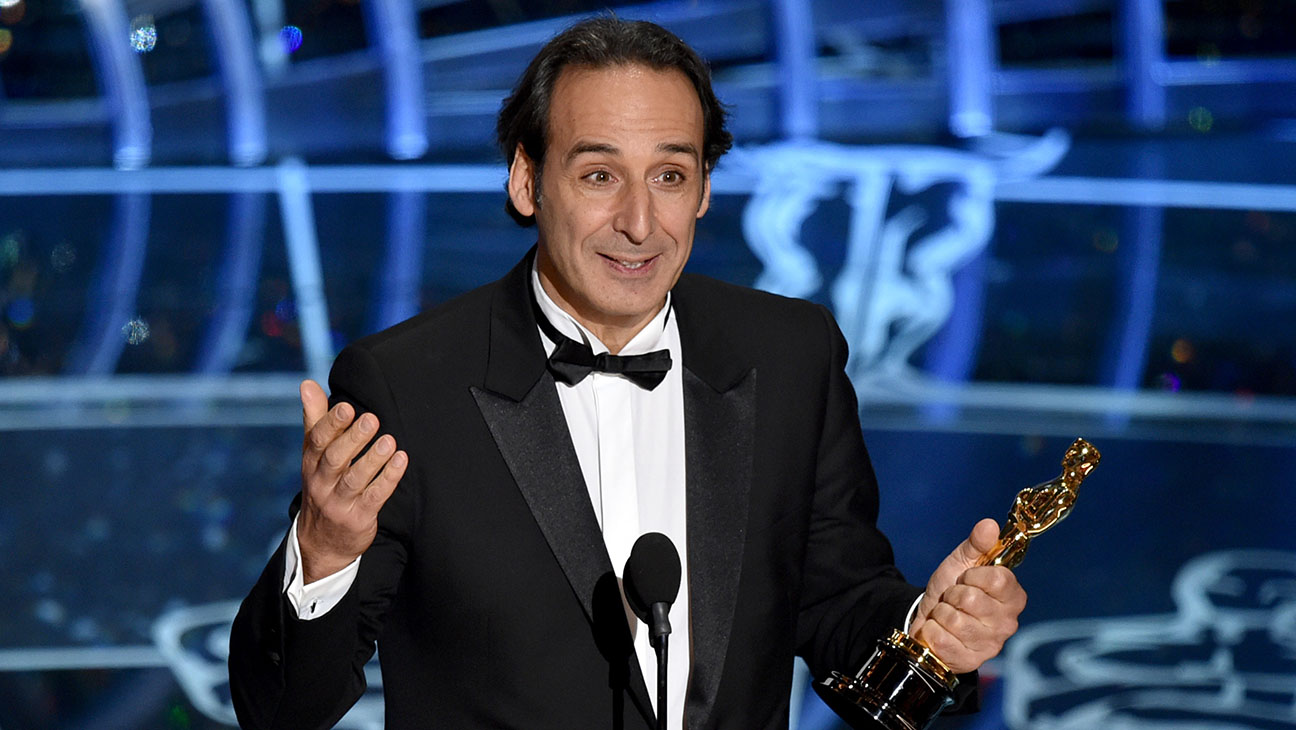 You have accomplished, I'm guessing, most of your dreams. What is it? Is it luck, hard work, persistence, experience, risk, the right moment. What makes someone as successful as you?

As I go along I think it has much more to do with what I did wrong as to what I did right. I've had my issues and my mistakes and my faults. It' s all that together and always believe when you go down that you can go up again. But it's a combination of all that. Persistence, dream, work, people who have been kind and generous with me. I've been lucky to meet the right people at the right moment, who believed in me and helped me and gave me advices that we helped me grow. My wife, meeting my wife, she's the most beautiful wife in the world but most importantly, she's the most incredible musician I've ever met. She's taught me so much about music, about writing for strings, about compositions, about dealing with musicians in an orchestra because she has the experience of all that. Through the years she is the one who taught me the most…


There's two sides to each situation. Being this achieved, what gives you purpose?

It's trying to keep my child spirit. I liked to be told stories, that's why I liked cinema because cinema tells you stories about the world and about humanity. So what turns me on is to tell stories and to write music that compliment these stories.


Seeing people in the position of an Academy Award nominee looks dreamy but anxious as well. What goes through your head during those 5 seconds, when the envelope opens and what music would you use to describe the feeling?

Silence! It's silence. I had prepared a speech and when I went on stage at the Globes in front of all these incredible talents Meryl Streep, Barbra Streisand, Steven Spielberg, Tom Hanks and al my friends that I've worked with in the past, I was baffled, I couldn't speak! I couldn't find my words so I needed some seconds. That's why I made the joke on how the award was different in color and shape than the one I had on my desk. It helped me recollect myself and find the words I needed to say to my team, because I am part of a team.


*Alexandre Desplat talk to Yiannis Petevis just hours before his Oscar nomination.